Why Do You Need A Financial Planner?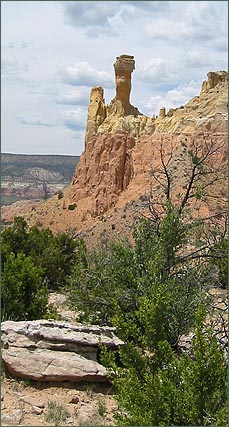 Here's what The Financial Planning Association website has to say about who could benefit from the services of a financial planner:

You may not have the expertise, the time or the desire to actively plan and manage certain financial aspects of your life. You may want help getting started. You may benefit from an objective, third-party perspective on what are often emotional, difficult decisions. And in today's hectic world, it can be beneficial just to have a financial planning expert help to make sure you stay focused and follow through with your financial plans.

Remember, too, even highly accomplished "do-it-yourselfers" can benefit greatly from a periodic review by an impartial, objective professional. At T.C. Schwab Financial Planning, LLC, I do not charge a fee based on a percentage of your investment assets nor do I receive any commissions or compensation as a result of investments I might recommend. You retain full control over your investments. You decide whom you use as an investment company, whether it is a broker at a full service brokerage firm or your own online trading account with a discount brokerage or mutual fund company. I believe you deserve the peace of mind that can come from knowing I am available to provide advice free of conflict and in your best interest.

The Financial Planning Association, has identified several key reasons you may wish to seek guidance from a financial planning professional:

Making sure your money will last during retirement or rolling over a retirement plan
Handling the inheritance of a large sum of money or other unexpected financial windfall
Preparing for a marriage or divorce
Planning for the birth or adoption of a child
Facing a financial crisis such as a serious illness, layoff or natural disaster
Caring for aging parents or a disabled child
Coping financially with the death of a spouse or close family member
Funding education
Buying, selling or passing on a family business
In addition, I have found that during the course of a client consultation, we often uncover a totally unexpected financial planning opportunity—sometimes one that has even greater urgency or importance than the original reason for which I was consulted.

Many of my clients have also reported that they are surprised by how even a straight-forward review of tax planning issues can save them substantial amounts of money.

As with so many things in life, the time to consult a financial planning professional is before you make decisions--when helpful advice can inform you of all of your options and their potential consequences, helping you avoid mistakes and larger problems later on.

I look forward to hearing from you today!