What Makes T.C. Schwab Financial Planning, LLC Different?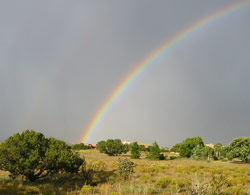 I am dedicated to providing you with the highest level of objective financial planning and investment advice to meet your individual needs. Unlike many financial planners and financial advisers, my compensation is based solely on the hourly fee you pay me. I am not paid commissions by financial firms or insurance companies to sell you products. This arrangement allows me to focus on you and your objectives, not products that benefit me. I do not charge you a fee based on a percentage of your assets. I don't accept any third party compensation of any kind. You always know what you are paying for, and receive objective, independent advice in your best interests. The philosophy driving this compensation model is simple: I believe you deserve financial planning services that are free of any conflict of interests, reflect the highest level of integrity and ethical conduct, and are entirely focused on helping you reach your financial goals.

Moreover, with a background in psychology and business, I specialize in understanding your goals and needs, communicating clearly, and most importantly, listening to my clients.

If all the different designations and credentials in the financial planning marketplace confuse you, you're not alone. According to a feature article in the Wall Street Journal ("Alphabet Soup" by Karen Hube, WSJ April 24, 2006)

There are at least 35 different designations in the financial-planning, investment-advisory and tax area...For consumers, however, the myriad designations can be confusing and - at worst - misleading...Start by looking for someone with broad training in the financial-planning field. The most widely recognized designation for a generalist is a certified financial planner, or CFP...A CFP's training covers everything from taxes and insurance to investing and estate planning, and the course work takes about two years to complete...One problem with finding a reliable financial planner is that the field is largely unregulated...The CFP Board of Standards has been fielding consumer complaints and dispensing disciplinary action for 20 years…

I encourage all of my clients and potential clients to "check me out" on the CFP Board of Standards' website www.letsmakeaplan.org.

The Financial Planning Association website, www.plannersearch.org/financial-planning, is another excellent source of information on choosing a financial planner that will suit your needs.

Finally, as a Registered Investment Adviser (RIA) in the State of New Mexico, I invite you to view my disclosure information. Simply enter "T.C. Schwab Financial Planning, LLC" or my CRD # (144382) to search for my firm's ADV form.

Thomas C. Schwab is a CERTIFIED FINANCIAL PLANNERTM professional.

Certified Financial Planner Board of Standards Inc. owns the certification marks for CFP and Certified Financial Planner, which it awards to individuals who successfully complete initial and ongoing certification requirements.