Contact Us

T.C.Schwab Financial Planning, LLC
18 Cagua Road
Santa Fe, NM 87508
505-466-2313
Due to having reached full capacity, I am unable to accept any new clients until further notice. Thank you for your understanding.
Privacy Policy: You may use this form to contact me for general information. However, because I am committed to safeguarding the confidential information of my clients, I strongly encourage you to contact me by phone to discuss specific questions or issues related to your financial planning needs.
I use the information you provide below to respond to your requests. I do not send unsolicited emails. I will not sell, rent or give your email address to any third party.
A complete privacy policy statement concerning T.C. Schwab Financial Planning, LLC is available upon request.
While we make every effort to promptly respond to prospective new client inquiries, please understand that due to very high demand for our services you may not receive a reply to your email or phone inquiry immediately. Thank you for your understanding.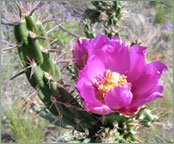 E-mail submitted to this website should be considered neither secure nor confidential, since messages submitted to this site travel through the internet, which is not a secure medium. TCSFP makes no representation whatsoever concerning the security or confidentiality of your e-mail messages.